Kangaroo Bus Lines forms part of the fabric of the Moreton Bay community, and for good reason. Friday, 27 October 2023 marked the 45th anniversary of the family-owned, fourth-generation company that has grown from a humble backyard operation of six buses to a multi-award-winning leading operator in South East Queensland.

Moving to Queensland in 1978 after operating buses in Victoria, the Webster family purchased Kangaroo Lines, a small Caboolture-based bus line that provided daily school bus services for 150 students across the then Caboolture Shire.
"When we came up here in 1978, I thought this area was ready to go," explains Managing Director, Daryl Webster. "We were based just the right distance out of Brisbane and there was room for growth."
With the City of Moreton Bay currently the fifth-fastest growing local government area in the country, Daryl's foresight proved accurate. Within a year of relocating their operation to a depot on Morayfield Road in 1979, the family purchased Narangba Bus Service, changed their company's trading name to Kangaroo Bus Line, commenced school bus services in Narangba and Burpengary, and established a public transport service route between Caboolture and the Redcliffe Peninsula.
"I didn't think the local area would grow anywhere near what it has, and as it has grown, we've grown with it," says Daryl.
Rebranding to Kangaroo Bus Lines in 1988, the Webster family began purchasing new buses and coaches at a rate of one per year to accommodate the growth in the charter division and the increase in passenger services within the network. A government trial over the ensuing years resulted in reforms within KBL's contracted area, with more public transport services on weekdays and new weekend services introduced.
Further expansion occurred in 2000, with the family investing in a new office building at their Morayfield depot designed to cater for future growth of up to 35 buses.
"With that new office and a fleet of 28 buses at the time I thought I was king of the kids," recalls Daryl. "There's no way I would have thought we'd ever end up where we are now."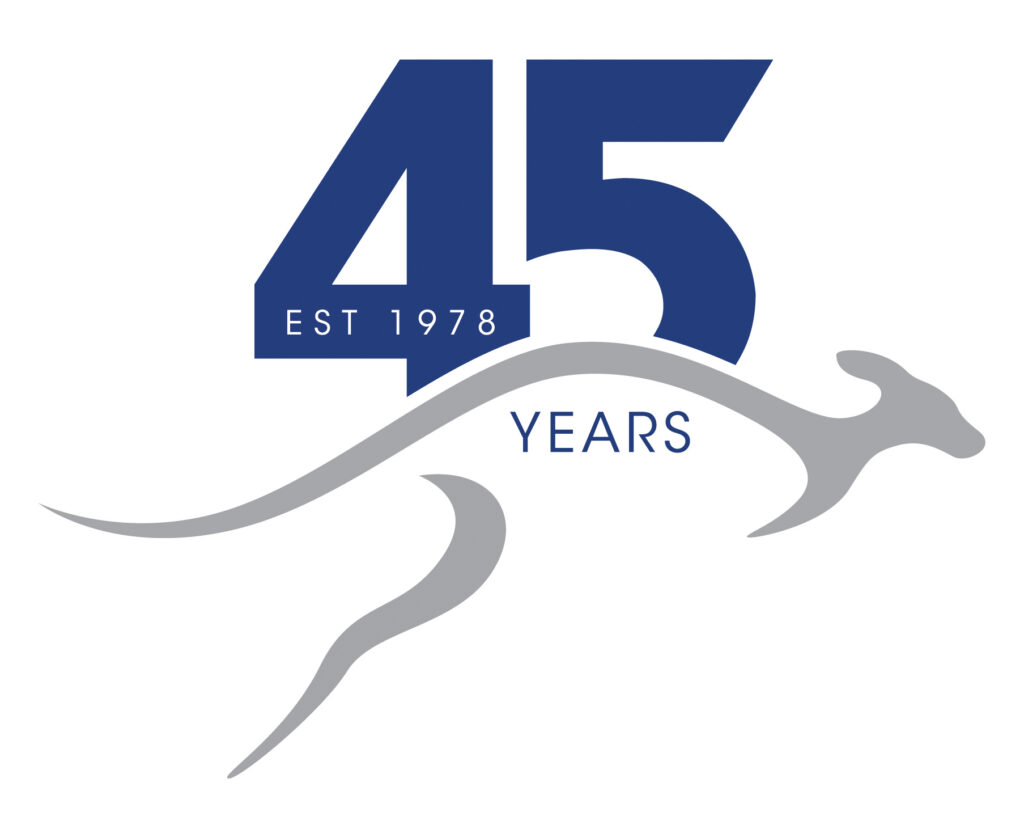 Operating out of their purpose-built, state-of-the-art facility located on the corner of Old Gympie Road and Pitt Road, Burpengary since 2012 and now boasting a fleet of 142 buses and coaches over two locations, Kangaroo Bus Lines provides an integral contribution to not only the local community but the wider Passenger Transport Industry in Queensland.
Reflecting on 45 years in business, Daryl credits good luck, good decisions, and good people for the company's success.
"With any business, a lot of it depends on the staff," he says. "If you've got good staff, drivers and vehicles (it) becomes self-generating to some extent." Chief Executive Officer, Darren Webster, agrees adding. "Forty-five years is a long time to be in business and it's a lot of hard work," he says. "Our motto of 'People, Pride, Passion' is what we live by, and I'm very proud of our people who represent our brand and service our customers and community well."